As the world's leading index provider, the S&P launched its latest cryptocurrency indices including the new S&P Cryptocurrency Broad Digital Market (BDM) Index. The BDM provides a wide performance snapshot of the cryptocurrency market and includes more than 243 coins, but Dogecoin isn't one of them. Many holders are speculating why it didn't make the cut. Here's what we know.
Article continues below advertisement
The index is part of an expansion of the S&P Dow Jones Indices (DJI's) that recently launched a series of digital asset benchmarks, the S&P Digital Market Indices. The indices use pricing data from Lukka, a crypto software and data provider, to determine the eligibility universe and pricing of individual constituents. S&P DJI's Index Committee administers the indices.
Similar to other big house names like Grey Scale and JPMorgan Chase, institutions are gravitating towards making this technology accessible to clients. The new cryptocurrency index capabilities will makes it easier for investors to access this emerging technology-driven asset class while potentially mitigating some of the common risks associated with this traditionally volatile and speculative market.
Article continues below advertisement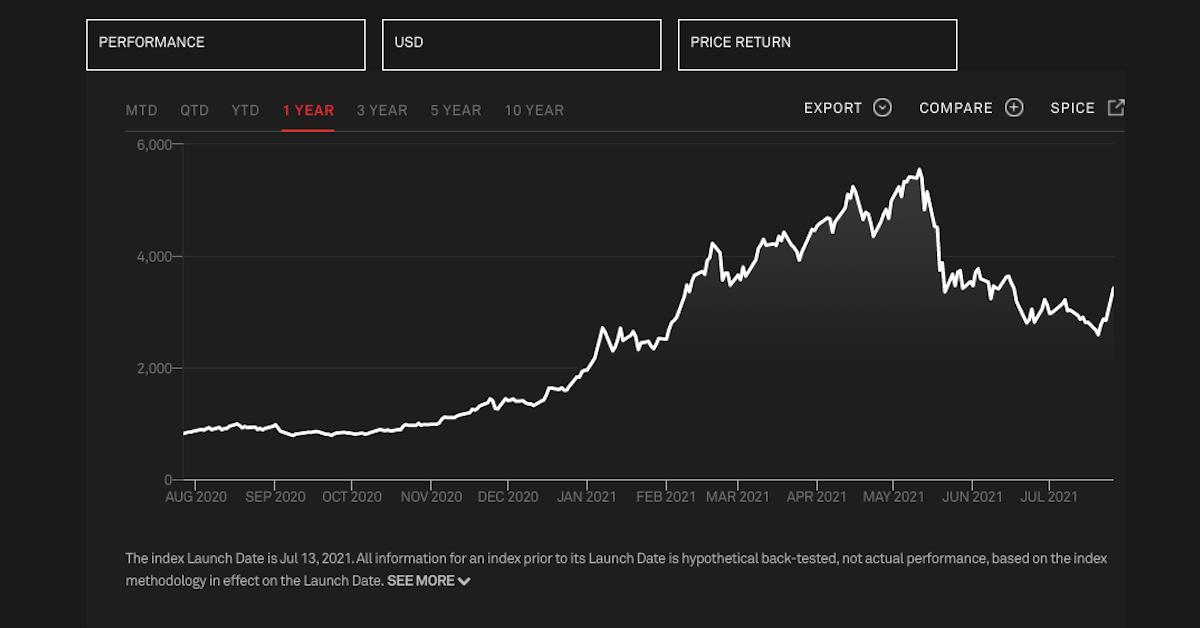 S&P has high standards and measures for coins added to the index.
With continuous growth and development, the cryptocurrency market is undergoing what many people think is a new asset class. Index-based solutions based on crypto and blockchain assets are being sought after as essential in this uncharted territory. Designed to measure the performance of a selection of cryptocurrencies, also referred to as "coins" or "tokens" the S&P index includes tokens that meet the eligibility criteria. The coin must have a minimum liquidity of a three-month median daily value traded (MDVT) of $100,000 (current constituents $80,000), market capitalization criteria of greater than or equal to $10 million (current constituents $8 million), and must be listed on trading exchanges.
Article continues below advertisement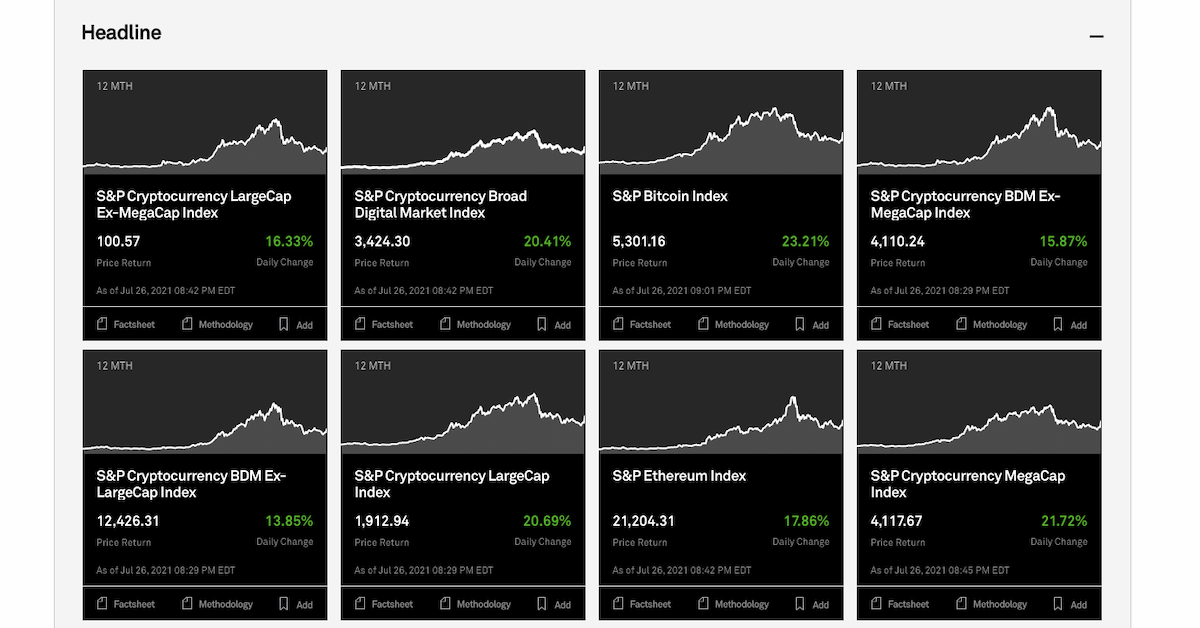 To be eligible, coins must be priced by Lukka's Prime Pricing services. Assets that are priced by the service are traded on Lukka's pre-screened exchanges only. Beyond having to meet minimum liquidity and market capitalization criteria, coins must have a supporting white paper. Any stablecoins and other pegged digital assets are excluded from the indices. Raymond McConville from S&P explained that Dogecoin didn't make the index because the digital asset doesn't seem to have a white paper and it isn't a registered security.
Article continues below advertisement
S&P BDM might not include Dogecoin, but what other coins are on the indices?
Weighted according to the S&P Digital Market Index, the coins' collective returns crunch down to a point-based performance figure. Unknown to the average banker, the index average market cap is about $4.8 billion. However, the S&P would argue that it largely consisted of small-cap and mid-cap coins. Possibly because of the BDM's inclusion committee policies, more notable coins like Monero or XRP haven't made making the cut either.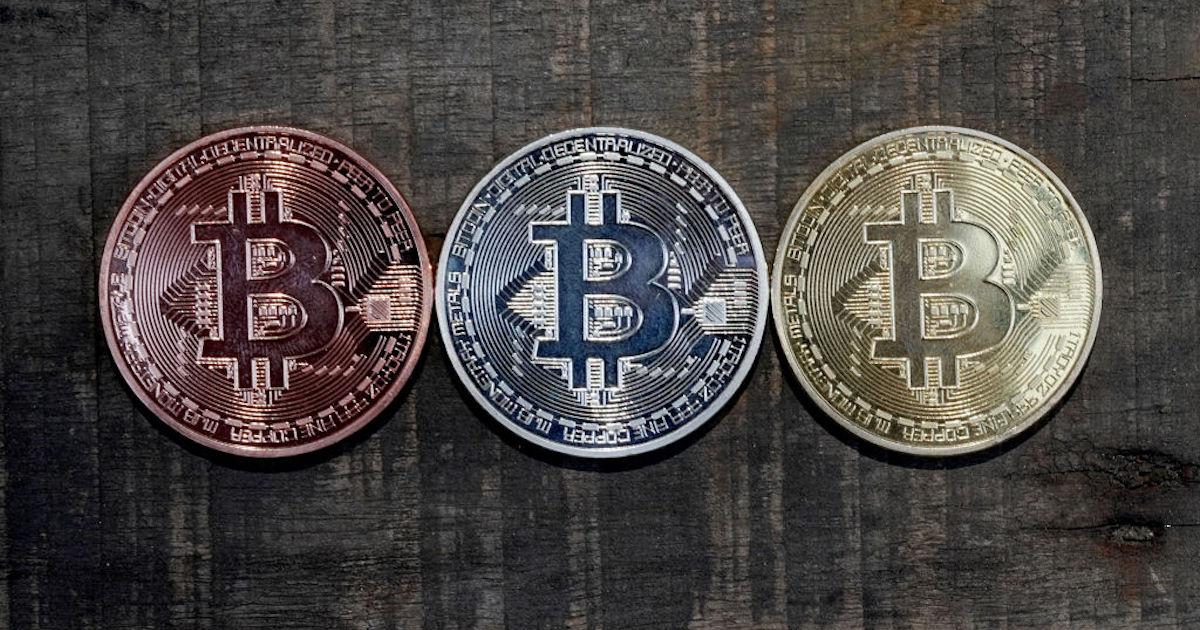 With ex-large and ex-mega caps, the S&P knows that the cryptocurrency market has been booming and there needs to be some perspective on the relatively smaller constituents of the S&P Cryptocurrency BDM Index. However, S&P indices tout the likings of cryptocurrency staples like Bitcoin, Ethereum, Litecoin, and other smaller coins like Sky Coin. One thing is certain, the S&P isn't holding back with exposing its clients to digital assets—the token just needs to meet their criteria.