Shiba Inu price has trended lower in a descending parallel channel since the May crash, offering only brief opportunities from low probability patterns or setups. The weak performance is a marked deviation from the extreme price events in early May when SHIB climbed almost 2,000% from May 7 to May 10. Thus, an unfriendly chart outlook mixed with a deteriorating fundamental situation and a bearish trend in an on-chain metric raises the probabilities of a sharp break to the downside from the tightening price range.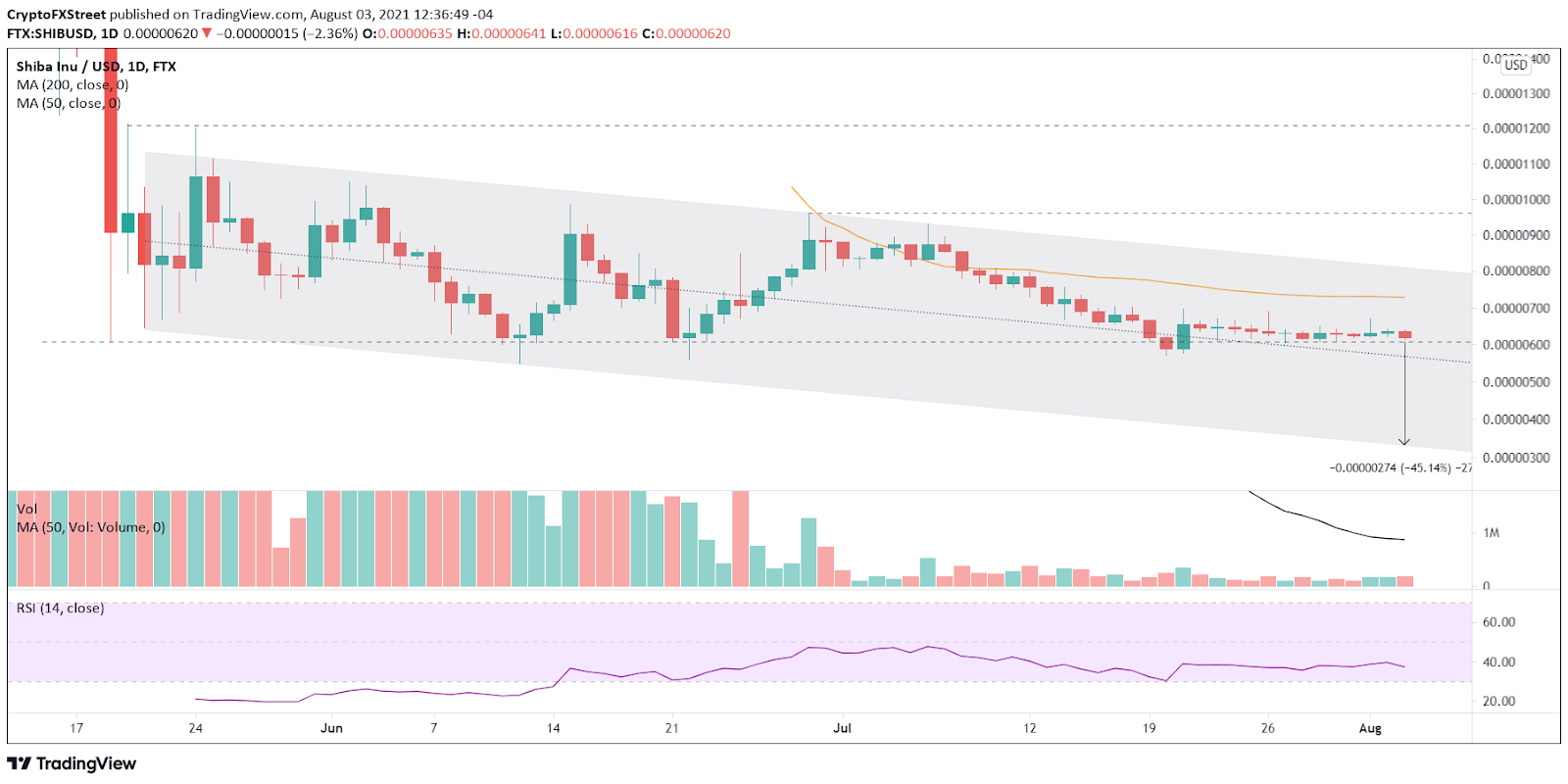 Bitcoin price retested the range high during its recent exponential upswing and the altcoins followed suit. However, this uptrend is running out of steam and is retracing as investors continue to book profits. Ethereum and Ripple will also likely correct to stable support levels before the markets establish a direction.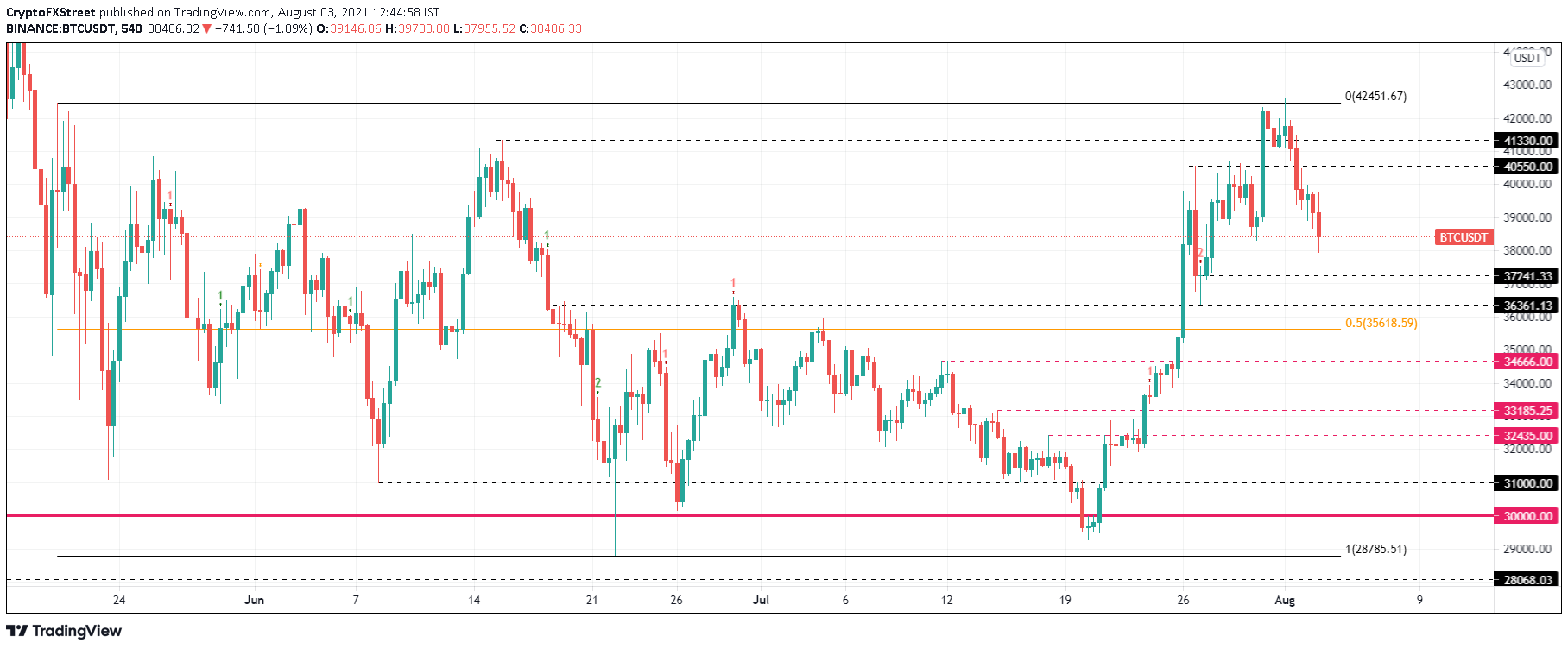 VeChain price has built on the rebound from the 50-week SMA, registering a 15.21% gain last week and closing July with a minor decline of -1.64%. The persistence of the Anchored VWAP has been containing a rally continuation since the July 26 high and preventing VET from triggering a double bottom pattern. Until the altcoin actives the double bottom pattern, the outlook is neutral with the outside potential for a mild pullback.