Blockswap's Open Saver savings account allows eligible participants to benefit from holding green cryptocurrencies without needing advanced knowledge of the sector or even personal cryptocurrency holdings. It will also help users lessen their carbon footprint.
Open Saver will offer a targeted return of seven per cent to savers, through the creation of a bonded asset market based on its investment in proof of stake cryptocurrencies. Cardano's official early-stage innovation fund CFund provided Blockswap $50,000 to integrate ada, Cardano's cryptocurrency, onto the company's platform. CFund, a $20 million innovation fund that supports the development of products, services and infrastructure on the Cardano blockchain, is managed by Wave Financial. Existing ada stake pool operators can use their holdings as collateral.
Proof-of-stake-based blockchains use far less energy than ones using proof of work. The approach allows Open Saver to avoid high energy use associated with Bitcoin and Ethereum, whose combined energy output is equivalent to the use of Poland and Romania, the companies said. Developed by IOHK, proof of stake has the energy use of a single-family home, IOHK said.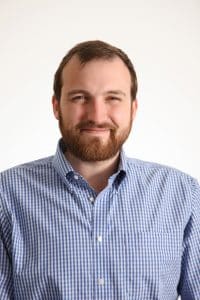 "Despite the prevalence of smartphones and internet connections, 1.7 billion of the world's population does not have access to financial services. IOHK and Blockswap are aiming to level the global financial playing field, ensuring everyone has access to the same opportunities and services, regardless of where they live or how much they earn," IOHK CEO Charles Hoskinson said.
"IOHK is an industry leader when it comes to driving financial inclusion, so the company was a natural fit for us," Blockswap CEO Matt Shams (Anis) added. "Its focus on levelling up the developing world, in particular its work in Africa, will accelerate our mission of ensuring that everyone has access to the same opportunities, regardless of where they were born."