Bitcoin price shrugs off resistance, while ETH and XRP are retesting the breakouts. The overall impulsiveness of the rally has not diminished as the three cryptocurrencies are overcoming widespread doubt and concerns.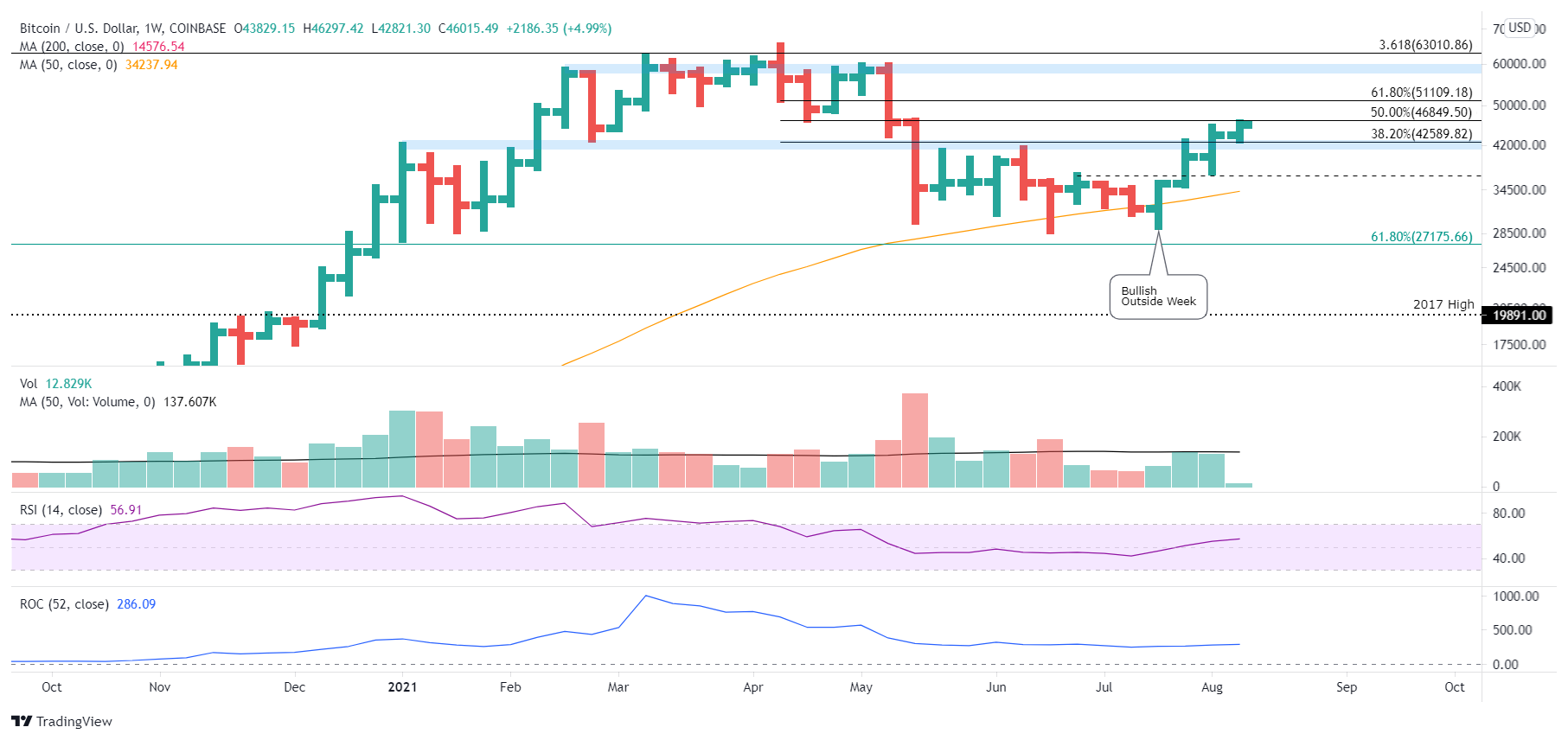 Shiba Inu price paralyzation from July 22 to August 6 generated a lot of doubt and relative uncertainty. Still, SHIB broke the silence with a 23.30% gain on August 7, claiming the 50-day SMA for the first time since July 7. The development is more than a technical event and has positioned the cryptocurrency for a potentially better outcome if it can reconcile the resistance formed by the upper line of the descending parallel channel.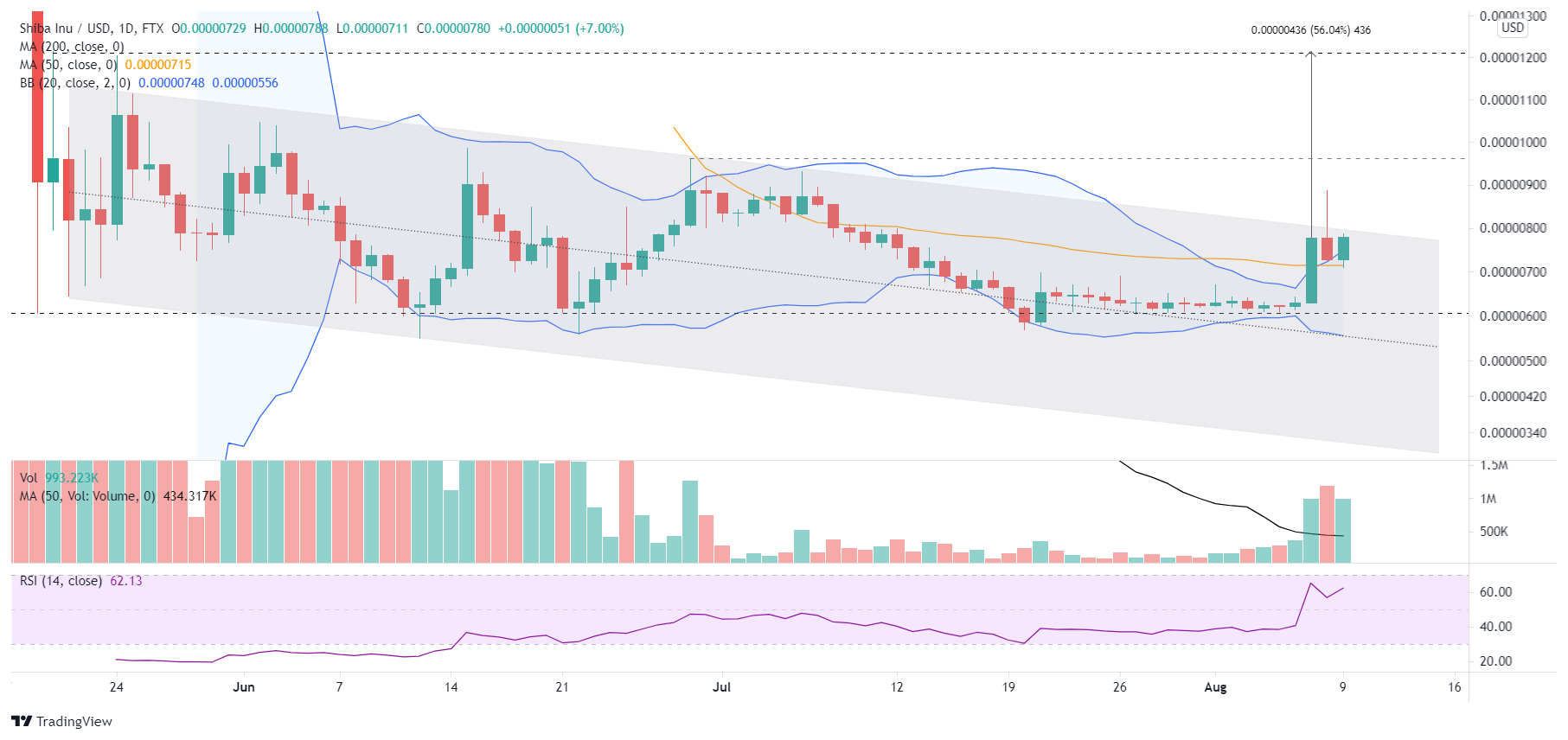 Ethereum's London hard fork revives a bullish bias among retail traders, the altcoin's price struggles to keep up with the trend. On-chain analysts raise concerns as ETH price hovers around $3000 despite market-wide euphoria. Josh Cincinnati, developer advocate BlockCypher states that ETH supply is now tied to gas demand; therefore, EIP 1559's implementation does not imply that ETH is now a deflationary asset.