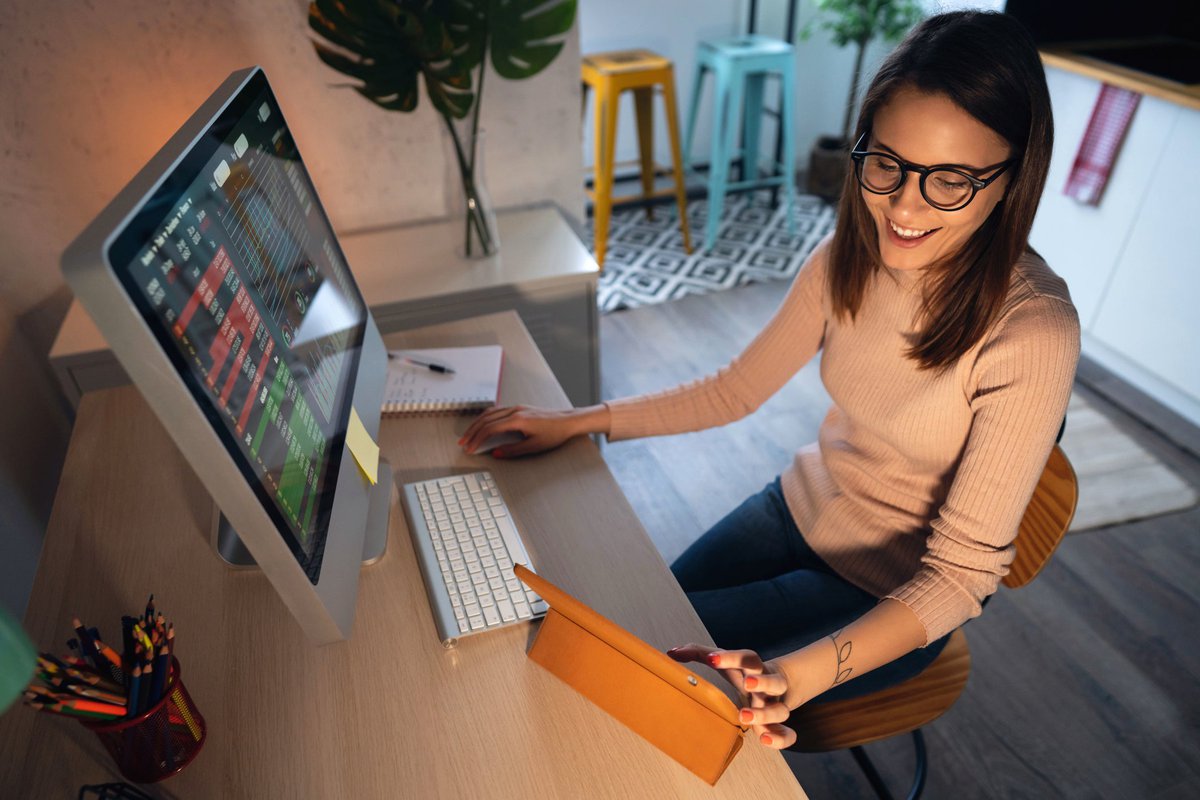 Forget meme coins! Here are five tokens with better long-term potential, even if they're not as cute.
---
Key points
Shiba Inu is now ranked in 13th place in terms of market cap.
Elrond, Serum, Livepeer, VeChain, and Wilder World all have potential.
---
2021 was an extraordinary year for many cryptocurrencies, and none more so than meme coins like Shiba Inu (SHIB). Shiba Inu launched in August 2020 and joined the top 10 cryptos by market cap in October 2021. The coin that was initially touted as a "Dogecoin killer" briefly overtook Doge before once again falling behind the top dog.
Both Dogecoin and Shiba Inu are meme coins themed around the now-famous Japanese dog breed. Indeed, Shiba Inu is one of many pet coins in Dogecoin's litter — Dogecoin also spawned tokens like Floki Inu (FLOKI), Husky Coin (HUSKY), and Baby Doge Coin (BabyDoge).
But Shiba Inu is one of the most successful. It rose over 800% in October on the back of Elon Musk's Shiba Inu puppy and a petition to get Robinhood to list the coin. With a market cap of $18 billion, it's now in 13th place in the crypto charts.
The trouble with meme coins? They are even less predictable than the rest of the cryptocurrency market. A coin might soar on the back of a mention on social media — but that's not something you can predict or control. Coins with solid fundamentals are a much safer bet. And we've got five amazing ones that could overtake Shiba Inu in 2022.
1. Elrond (EGLD)
Elrond is one of several Ethereum (ETH) alternatives that are well positioned for 2022. It may not sound as exciting as Shiba Inu, but bear in mind that Solana (SOL) — another smart contract platform — was one of the top performers of 2021.
Smart contracts are tiny pieces of self-executing code that live on the blockchain. Ethereum was the original smart contract crypto, but is now struggling with network congestion and high fees. As a result, various platforms that are faster and cheaper are taking market share.
It's very early days for Elrond and there are a lot of contenders in this race. But if it can attract developers, this crypto could well surpass Shiba Inu.
2. Serum (SRM)
One of the reasons smart contract platforms are so in demand is that they power the booming decentralized finance (DeFi) industry. There are two caveats to buying DeFi coins:
We don't know what will happen in DeFi next year — regulation could have a big impact on the industry.
The decentralized finance industry changes extremely quickly. A coin that proves successful today may fall out of favor tomorrow.
That said, Serum is an interesting option because it's the utility token for a decentralized exchange (DEX) that's built on Solana's network. This means users can benefit from Solana's speedy, low fee transactions as they explore the various decentralized finance projects being built on Solana.
3. Livepeer (LPT)
Decentralization — taking the middleman out of transactions — is one of the exciting things about blockchain technology. It doesn't only apply to finance. Livepeer brings this decentralized approach to video streaming. Its website says that 80% of all internet bandwidth is consumed by video streaming and streaming is expensive.
The costly part of video streaming is the process of reformatting the video for different devices and bandwidths, called transcoding. Rather than investing in costly hardware, Livepeer lets individuals contribute their spare bandwidth to the transcoding process. They earn LPT tokens and Livepeer can transcode videos in a more affordable way.
4. VeChain (VET)
VeChain offers another real world use of crypto. It uses blockchain technology to monitor and streamline every step in a supply chain. For example, it partners with Walmart to trace the provenance of certain product lines like fresh meat and vegetables. If there's an outbreak of, say, e-coli, it can be quickly traced back to the source.
That same tech is being used by luxury goods manufacturers to prevent counterfeiting and increase consumer confidence. Other companies are using it to track their carbon consumption at every step of the supply chain.
5. Wilder World (WILD)
Wilder World is a riskier play than other coins on this list — it's in 260th place and isn't yet listed on many major crypto exchanges. However, a list of cryptos that might perform well in 2022 would be nothing if it didn't mention at least one metaverse token.
Wilder World is a 5D metaverse built on the Ethereum network. It's a space where people can create and trade non-fungible tokens (NFTs). NFTs are digital certificates of ownership that change the way we own items online. And NFTs play a big part in Wilder World's metaverse and in the platform's play-to-earn games.
Can Shiba Inu reclaim its highs?
The truth is that nobody knows what Shiba Inu might be able to do. Dogecoin spent years as the industry's pet rock before it surprised seasoned investors by leaping up and licking them in the face (or more accurately, jumping into the top 20 cryptos by market cap and staying there). The reason its success was surprising is that Dogecoin deliberately has no utility.
Shiba Inu has some utility, even though utility isn't what fuels meme coins. Meme coins are powered by communities and influencers. Shiba Inu does have a solid community, also known as the ShibArmy — which is one of the reasons for its success. But it doesn't really have any major celebrity fans, though Elon Musk does have a Shiba Inu puppy.
Most of the coins above are available from top cryptocurrency exchanges. What sets them apart and gives them a better chance of success in the long term is that they have utility. Be aware that there's a chance the whole crypto market could fall or an individual coin gets hacked. Proceed with caution and only invest money you can afford to lose.
Buy and sell crypto on an expert picked exchange
There are hundreds of platforms around the world that are waiting to give you access to thousands of cryptocurrencies. And to find the one that's right for you, you'll need to decide what features that matter most to you.
To help you get started, our independent experts have sifted through the options to bring you some of our best cryptocurrency exchanges for 2021. Check out the list here and get started on your crypto journey, today.