Japan, Japan, Wed, 30 Mar 2022 13:45:52 / Comserve Inc. / — meme coins are digital currency based on internet jokes and memes. The photo that was the inspiration for the Dogecoin (DOGE) cryptocurrency was based on the Doge meme
The cryptocurrency world is ever-expanding, and newcomers are likely to become more and more baffled by what is out there. For example, the meme coin. What exactly does it mean and what real-world usage does it have?
To put it simply, meme coins are digital currency based on internet jokes and memes. The photo that was the inspiration for the Dogecoin (DOGE) cryptocurrency was based on the Doge meme. Members of a community may buy into the latest cryptocurrency, even if it isn't intended for a serious purpose, to join in the joke.
Some meme coins that are up and coming currently are Shiba Inu (SHIB), Dogecoin (DOGE) (although initially started as a joke), and Parody Coin (PARO).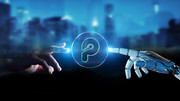 Shiba Inu (SHIB)
An anonymous individual called Ryoshi came up with the Shiba Inu coin in August of 2020. We have no clue who created this, just as we didn't know who created Bitcoin or who Satoshi Nakamoto was. We don't know for sure whether Ryoshi is a single person or a group of individuals.
Shiba Inu (SHIB), named after the Japanese breed of dog, was created as an altcoin of Dogecoin (DOGE). It is a decentralised community-building coin built on top of the Ethereum blockchain. Since its creation, it has rivalled Dogecoin (DOGE) and gained an enormous number of followers and fans.
The coin had an all-time high price of $0.000084 on October 28th, 2021. In comparison to when it was first introduced in August of 2020, showing it was a +150,000,000% boost.
Shiba Inu (SHIB) is trading at $0.00002180 at the time of writing according to coingecko.com.
Dogecoin (DOGE)
Despite its humorous origins, DOGE has become one of the most valuable digital currencies in existence and currently ranks at 13 on coingecko.com. A lot of Dogecoins are in circulation across the globe. Dogecoin, in contrast to Bitcoin, was established to be plentiful and unaffected by inflation. Every minute, another 10,000 DOGE are mined, bringing the total number of DOGE in circulation to over 130 billion. There are around 19 million bitcoins, and only 12.5 BTC are mined every ten or so minutes (in comparison).
The demand must surge enormously for this coin's value to increase as there are so many in supply. This occurred in the first few months of 2021 when the price of DOGE surged approximately 7,000 percent — spurred by retail investors on Reddit working together to push the price up as well as other social media postings.
Dogecoin (DOGE) is currently trading at $0.114654 at the time of writing on coingecko.com.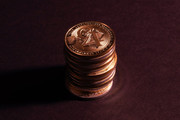 Parody Coin (PARO)
Although this coin has yet to launch, it has already started to gain interest as a fellow meme coin. Founded in February 2022, this coin is set to have two phases of pre-sale before fully launching.
Parody Coin (PARO) is a deflationary utility token that has aims to launch an interactive metaverse they call 'Paroverse'. For holders of PARO, there will be a 10% tax on each transaction, but 5% of this fee will distribute to other Parody Coin (PARO) holders, 3% will go into the liquidity pool and 2% will go into a coin burn wallet where these coins will be destroyed.
The Parody Coin ecosystem is aimed to provide accessibility to the most intriguing and beneficial features of the NFT markets. It enables the minting of parodies of the industry's most popular NFTs. Additionally, it offers a means for trading these NFT parodies and earning income. If the NFT is functional, consumers may extract utility value from it in the same way that they would from the original NFT.
Conclusion
While meme currencies were first designed as a joke, they are gaining traction and are being taken seriously by cryptocurrency investors. Each of the three discussed in this piece serves a unique purpose and provides distinct advantages, thus it is most certainly not a case of passing off meme coins as a joke.
Find out more:
https://presale.parodycoin.io/
https://t.me/PARODYCOIN_OFFICIAL
https://twitter.com/ParodyCoin
The dynamic nature of business environment in the current global economy is raising the need amongst business professionals to update themselves with current situations in the market. To cater such needs, Shibuya Data Count provides market research reports to various business professionals across different industry verticals, such as healthcare & pharmaceutical, IT & telecom, chemicals and advanced materials, consumer goods & food, energy & power, manufacturing & construction, industrial automation & equipment and agriculture & allied activities amongst others.
For more information, please contact:
Hina Miyazu
Shibuya Data Count
Email: sales@sdki.jp
Tel: + 81 3 45720790
The post Meme Coins to Put on Your Watchlist in 2022: Shiba Inu (SHIB), Dogecoin (DOGE), and Parody Coin (PARO) appeared first on Comserveonline.