Prepaidify is a website that allows users to buy gift coins with different cryptocurrencies. It aims to bridge the gap that exists between the cryptocurrency world and the retail industry.
Prepaidify aims to bridge the gap between two industries: the retail industry and the world of cryptocurrencies. It lets users spend their different cryptocurrencies using existing gift card infrastructure. They have the vision to make the world a place, where cryptocurrencies are the primary currency and are used by all. This would help in bridging the gap that exists between the industries.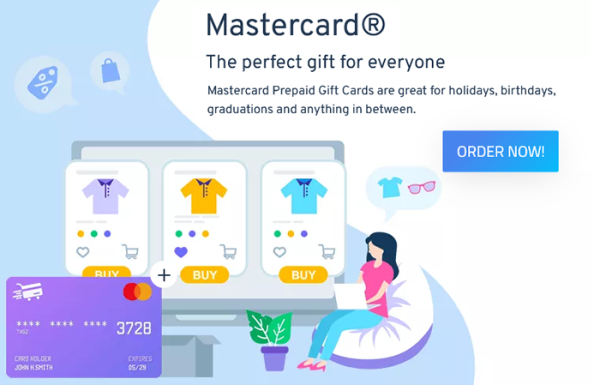 How Does It Work?
Prepaidify is a website that offers a number of digital cards that can be purchased by users. These include payment cards like prepaid Visa Cards, prepaid Mastercards, Perx Mastercards, and Vanilla Visa Gift Cards, among others. Other cards available include Netflix Gift Cards, eBay Gift Cards, iTunes Gift Cards, Google Play Cards and more.
These gift cards are easy to use and are helpful in different types of situations. For instance, with a PayPal gift card, the user can easily add money to a PayPal account. To top up the PayPal account, the user will not need a bank account or credit card to send money. The user can select from more than 20 different crypto payment options for funding.
Once the purchase is made, the gift card code is sent directly to the buyer via email. This can be redeemed on TopupTools.Prepaidify.com. The entire process is simple and quick.
With Prepaidify, it is now easy to buy gift cards with Bitcoin or Ethereum. There is no need to spend money or transfer from the bank for those who have Litecoin, Dogecoin, or Monero because these can all be used to buy gift cards.
To buy the gift cards or to browse through the options, please visit: https://prepaidify.com/
About Prepaidify:
Prepaidify is a division of Payforward, LLC. It was created in July 2018 with the hope of bridging the gap that exists between the retail and cryptocurrency industry. The website is now the leading digital gift card-based website that has hundreds of satisfied customers.
Tags: buy gift cards with bitcoin, buy gift cards with ethereum, buy gift cards with litecoin, buy gift cards with dogecoin, buy gift cards with monero
Media Contact
Company Name: Prepaidify
Contact Person: Siak Gat
Email: Send Email
Country: United States
Website: https://prepaidify.com/
Press Release Distributed by ABNewswire.com
To view the original version on ABNewswire visit: Prepaidify: Buying Gift Cards with Ethereum, Bitcoin, Dogecoin, and Cryptocurrencies is Easy.