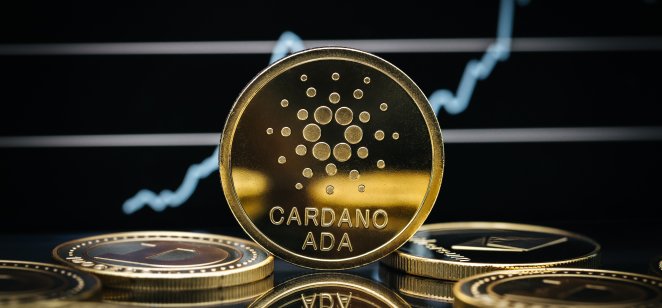 Content
With all eyes in the cryptocurrency market on Ethereum's blockchain's upgrade – dubbed "The Merge" – ETH's rival, Cardano, is set to undergo an update of its own.
But earlier this month, a Cardano developer warned about a testnet bug, calling it catastrophic. Could the bug delay the upgrade – dubbed Vasil – and any potential ADA rally?
Cardano (ADA) to US Dollar
"It's important to point out today that the Cardano testnet is "catastrophically" broken due to a bug in Cardano Node v 1.35.2," Adam Dean wrote on 18 August, 2022. 
The Cardano team then released the latest v.1.35.3 node. Cardano's co-founder Charles Hoskinson, dismissed these claims, saying it was "bizzare and alarmist" to see videos claiming that "things are being rushed with 1.35.3."
"The code in question has been thoroughly tested for months by everyone including stake pool operators," he asserted.
What is your sentiment on ADA/USD?
Vote to see Traders sentiment!
Everything's OK
Then pro-Cardano operator, known as the Ancient Kraken, who runs Logic Pool also came to Cardano's defence: "I think I properly reproduced the bug that was in 1.35.2 that caused issues for testnet on the spo dev net going on right now. As of now, it does seem like 1.34.1 and 1.35.3 behave as expected in terms of smart contract usage. Everything is looking good."
A week later Hoskinson said in a video update that the major cryptoexchanges are getting ready for the move: "The next major lift is to get the exchanges on board. Binance is reporting that they're currently upgrading. By volume, I think that they're about 30-40% of the Cardano trade volume. And other than that, Kraken and Coinbase and so forth tend to follow along.
"Generaly what happens is that after a hard fork date is announced, you see a big rush of people push through. So what is probably going to occur is that once we hit that golden 75% of the SPOs (stake pool operators) and three to five of the major exchanges by volume, the top three or top five are upgraded or in the process of upgrading, a hard fork date will be set. Then, the rest of the exchanges feel the urgency and they start upgrading, and it's really hard to get them otherwise. They tend to need a little bit of push for that." 
Read more