Dogecoin price is still up 5,830% YoY, despite the 80% correction from the May high. The volatility has not transferred to this rally attempt as DOGE has traded in an ascending parallel channel with the 200-day SMA transmitting support. It is a disappointing evolution after the digital asset registered a bullish momentum divergence on the daily chart, beat the resistance of May's descending trend line and triggered a double bottom pattern. Until Dogecoin price can elevate above the declining 50-day SMA, it is recommended to restrain urges to accumulate a position.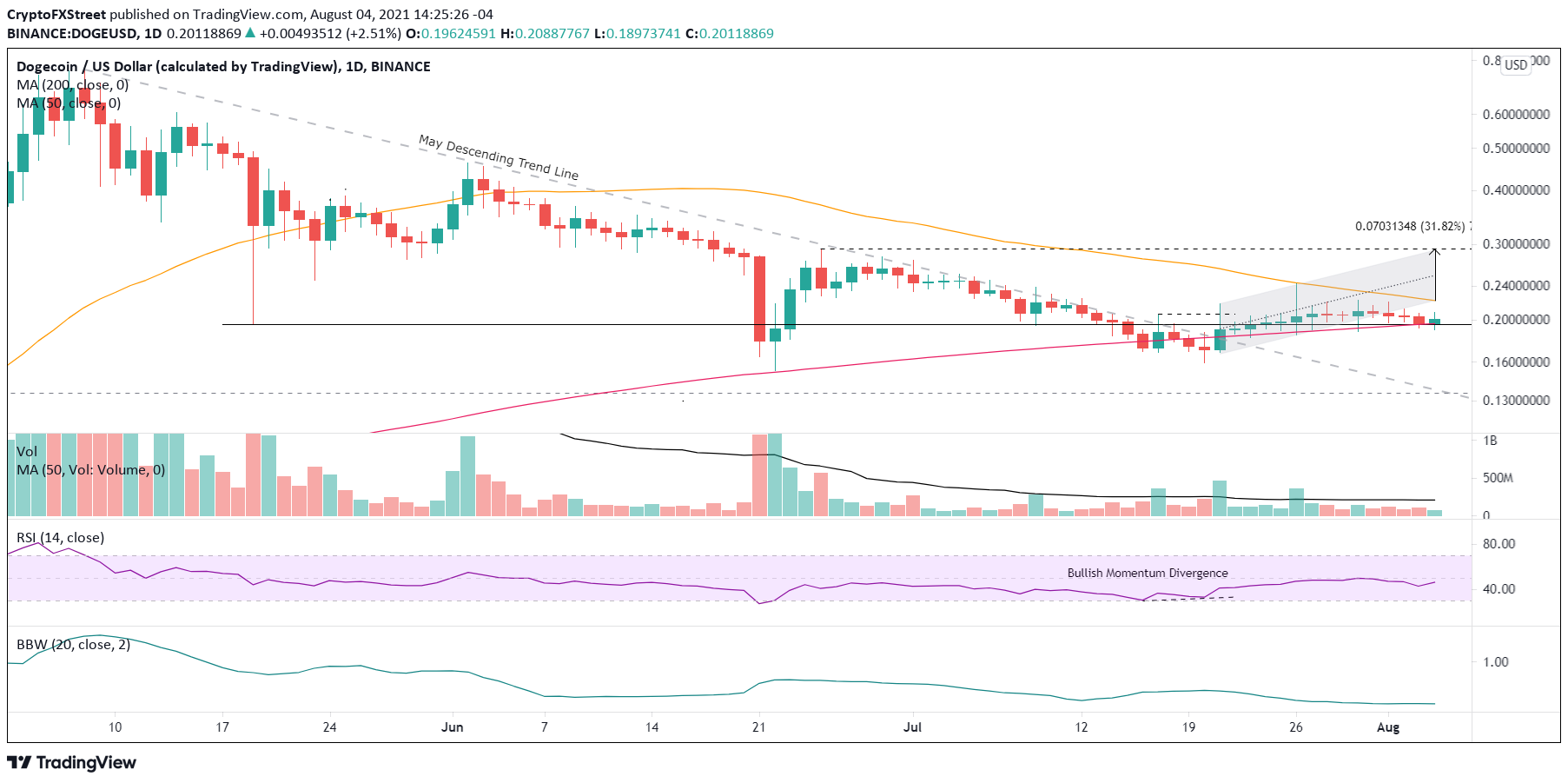 Bitcoin price, Ethereum and XRP are consolidating their notable rallies off the July 20 low after striking established resistance levels. As of today, the corrective processes remain constructive and have not disarmed any of the critical support levels that would endanger the bullish outlook for the three crypto majors.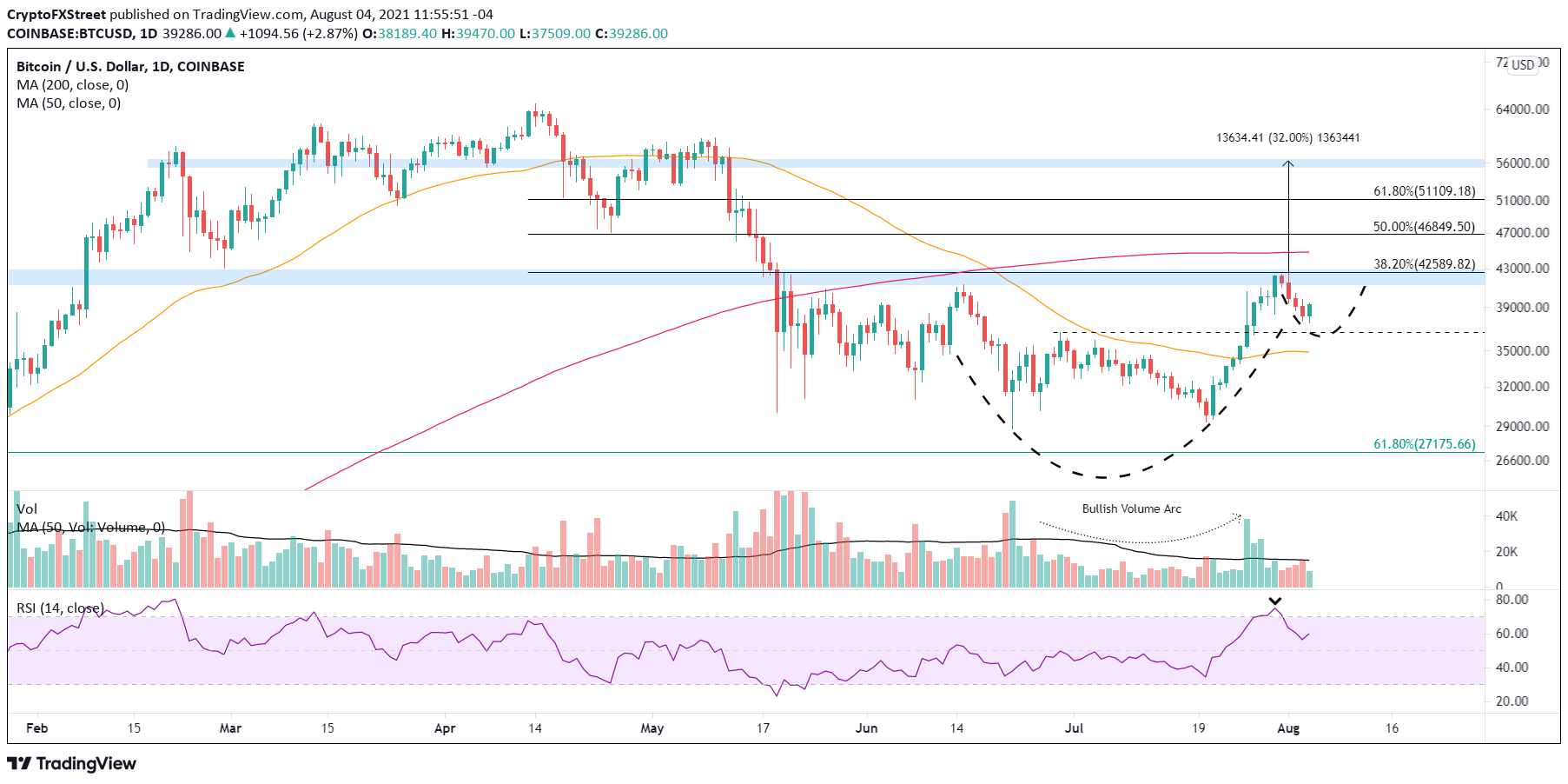 Coinbase Custody announced support for the Shiba Inu but has not listed it on its professional trading platform. A petition requesting Robinhood to list SHIB has garnered the attention of the community with over 174,000 signatures. Over the past month, Shiba Inu price dropped over 30%; a further drop is expected. Shiba Inu is holding its ground despite the drop in altcoin prices. The growing popularity of the crypto may not be enough to prevent a downtrend in SHIB price.